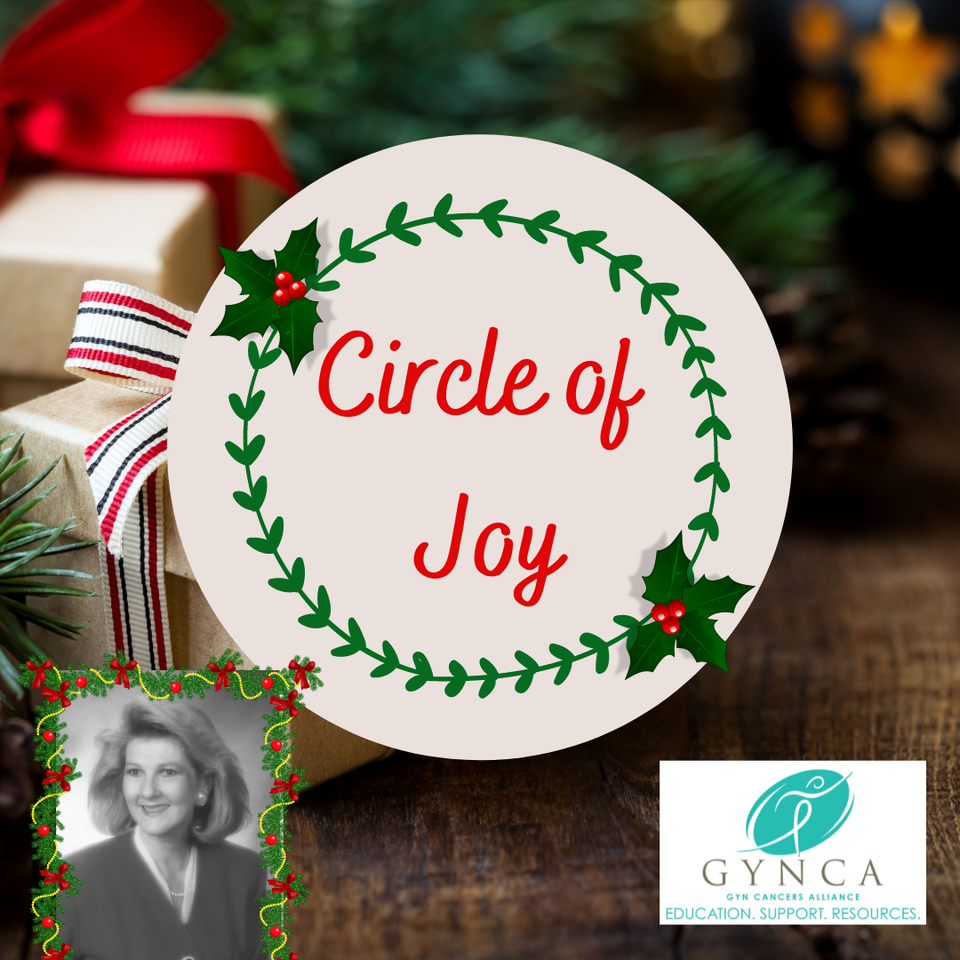 Circle of Joy Levels: 
Embrace Level

: Embrace each day you are given and live every minute to its fullest. $2,500 and above.

Hope Level:

Hope is never ending and always around. It is the bond between women living together, working together and conquering cancer together. $1,000 and above.

Faith Level

: Faith is what opens the door to believing in tomorrow. It is believing in the power of loved ones around you and your own strength within. $500 and above.

Care Level:

Never hesitate to ask for help and always know that you have people who care. $100 and above.

Encouragement Level:

Through GYNCA, women facing a gynecologic cancer diagnosis can find encouragement from other women facing similar challenges. Up to $100.
A Letter From the Executive Director
Dear Friends of GYN Cancers Alliance,

Family, friends and faith are the heart of a positive life. It was the need for positive encouragement that led Joy Lamberson-Klock to create GYN Cancers Alliance (GYNCA), as she battled her own ovarian cancer diagnosis. Her vision was to bring comfort and support to the lives of other women facing gynecologic cancer. GYNCA's survivor-to-survivor mentoring, support group, awareness activities and emergency non-medical financial assistance continue to help hundreds of women throughout Southwest Mission. 100% of all donated funds remain local. Be a part of the annual Circle of JOY and discover the personal reward of supporting the women in our community who are fighting for their lives.

Throughout the pandemic, GYN Cancers Alliance continues to make a significant difference in the lives of women and families impacted by gynecologic cancers, and we have our GYNCA friends and donors to thank for this! Here's a snapshot of how your dollars helped families battling gynecologic cancers with emergency financial needs from January 2021 through November 20: 
Emergency Fund                      $8,011
Fueled by Hope Gas Cards     $27,375
Food/Supplies/Misc.                $3,075
Total 2021                                 $38,461
Average Monthly Financial Support: $3,205
Please join us in participating in this year's annual Circle of Joy Campaign. It will only take a moment to complete the enclosed card and mail it back with your donation or feel free to go to www.gynca.org and click on "Donate." We appreciate each and every donation and continue to work hard to be worthy stewards of monies entrusted to our care. Remember, 100% of your donated dollars remain local!


Sincerely, 
Carlie Olivares, Executive Director
Helping Women Find New Hope